Where the profane is sacred
We offer transformative, explorational, passionate, scintillating performances, workshops, and immersive events that convey the sacredness in the profane. 
We reveal greater truth in the evolution of sexual empowerment, queerness, gender diversity, racial equity, and body positivity within the performing arts.
Boulder Burlesque is a performance dance troupe located in Boulder, Colorado. Our troupe combines the art of Burlesque with contemporary dance and theater to create evocative individual and group performances. Our mission is to explore sensuality and intimacy through the art of movement while celebrating the sacred human nature of sexuality.
We strive to reclaim sexual expression as a sacred art, to provide healing through movement, and to gather people together who support the joy of fully embodied expression in all forms.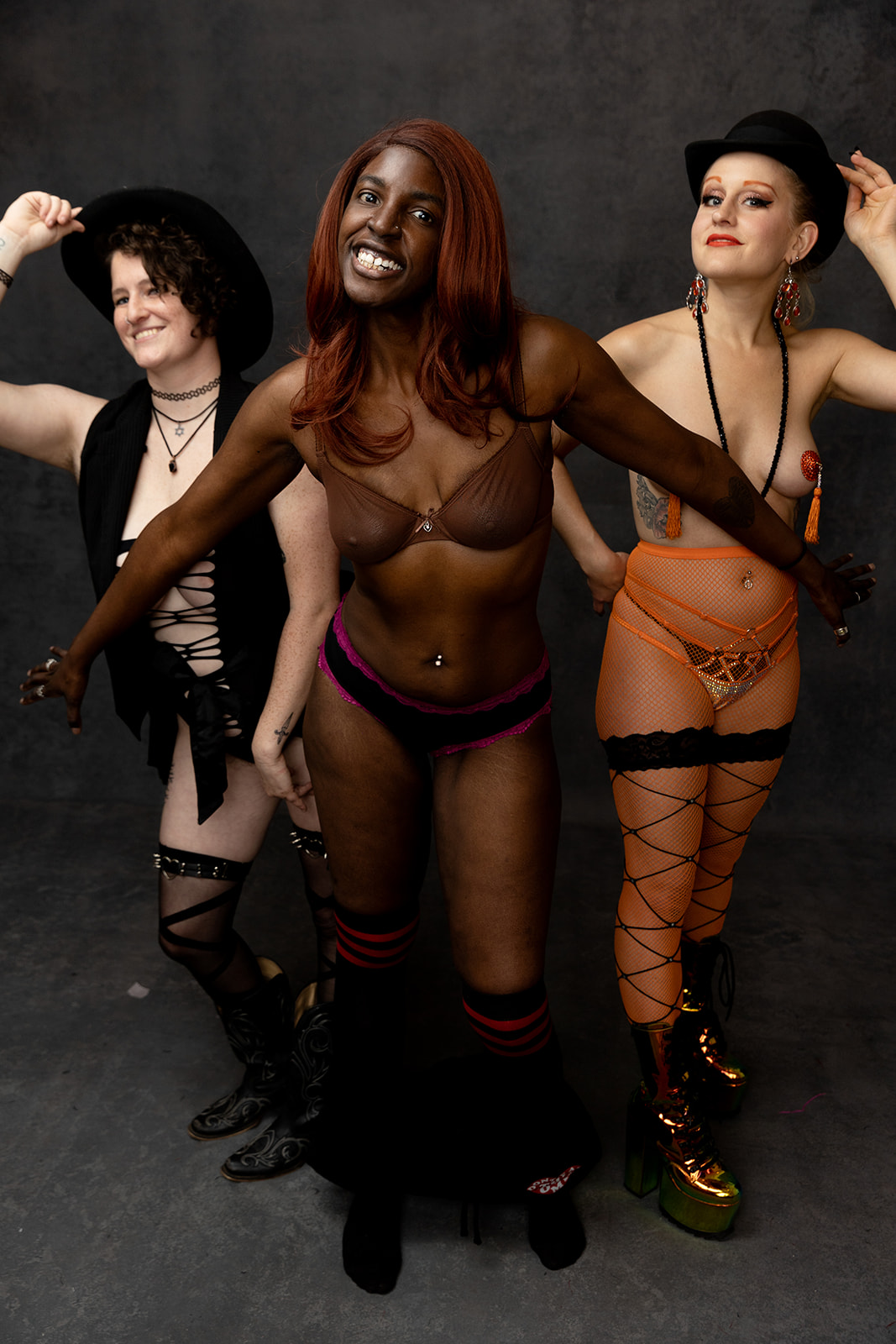 Now is the time to transform your life through the art of burlesque by joining our remarkable community for a four month journey of erotic evolution. 
DURING OUR CONSCIOUS AUDITION PROCESS, YOU WILL HAVE THE OPPORTUNITY TO:
– share your unique variety of creative sensual expression

– present your version of burlesque and/or performance art

– experience a community of dynamic, authentic dancers

– move and create alongside current and potential troupe members

– think broadly about the relationship between movement, art, introspection, community, and sensuality

– registration closes at midnight the day before auditions and will be capped at 20 participants. Reserve your place now!
Have more questions? Join our
Virtual Beginner Troupe Q&A

 
on Wednesday, October 4th from 7pm – 8pm and meet troupe director, Tangerine to ask anything!
"To say participating in the Beginner Troupe experience is transformational would be an understatement. Engaging in the Beginner Troupe requires the participant to be ready to dig deep, self-reflect, open oneself to radical erotic healing, and collaborate with the other members in meaningful ways. It is also one of the most inclusive spaces I've ever inhabited with a strong emphasis on integrating social justice. Additionally, I have a new conduit for my creativity, and I feel I learned how to be an impactful storyteller onstage. I recommend the Beginner Troupe to anyone prepared to develop new skills, embrace creative community, and explore their sexual selves."
Luna Lazarus, Beginner Troupe 2023
"As a queer (and broke) Black woman, I was concerned about the cost of participating in the beginner troupe but then I found out about the BIPOC scholarship that Boulder Burlesque offers and this allowed me to participate again. The beginner troupe experience I've had and performing in the Valentine's Self-Love Showcase are some of the most beautiful things I have ever experienced."
Thee Black Crocodahlia, Beginner Troupe 2022
"I thought this whole experience would just be a fun group dance time and maybe I would make friends, but it ended up being so much more then that! I felt a sense of community, understanding, and friendship as well as huge amounts of self growth and discovery through the art of burlesque and through this group of amazing people!"
Tulip Kisses, Beginner Troupe 2022
"Joining Boulder Burlesque Beginner Troupe was an amazing experience! I was nervous at first, but everyone is so kind and supportive that quickly passed. We were such a diverse group of people and we all bonded to become a family! I grew so much while developing my burlesque character and claiming the fierce, sexy, powerful parts of me."
Obsidian Dream, Beginner Troupe 2022
"The beginner troupe experience has been so transformative and absolutely exceeded my expectations. We were facilitated and supported at every turn with love and respect. The lessons and friendships I am walking away with will last a lifetime."
Beatrix Bordeaux, Beginner Troupe 2023